INTRODUCING CrossFit West Salem
Meet the fitness experts ready to help you achieve your fitness goals.
ABOUT CrossFit West Salem
Our team of fitness and nutrition professionals are invested in your health. We make every decision with our members' well-being in mind. Achieve your goals with us!
COACH
Joyce Kintz
Background and education - B.S. in Nursing from Linfield College, Certified Health and Nutrition Coach. I've been an operating room nurse for 15 years and while I love helping people in the hospital setting,.
I am really passionate about having a positive effect on people's health and wellness and preventing lifestyle related diseases. Why CrossFit – I played volleyball and basketball in high school and after I graduated college I found myself out of shape and really not liking exercise. When I discovered CrossFit, I was able to reach goals I never thought possible for myself. It was the best exercise I had ever gotten in an hour and the community setting and encouragement made it something I actually WANTED to do. I am definitely a CrossFit zealot! Why do I choose CrossFit West Salem – I love the community at The West Box. The coaches are attentive and the athletes are always supportive and so much fun to sweat with. As someone who never wanted to be "seen" when working out, The West Box has made my fitness journey better than I ever thought it could be. Favorite movement – Power cleans or squat cleans are my favorite Olympic lift and I'm always a fan of running. Any workout where we get to implement a variety of movements over a 20 or 30 minute time frame are my jam. About me – I'm a wife and a mom and an introvert at heart. Interestingly enough, I love to act in community theater and I've been in two plays at the Pentacle!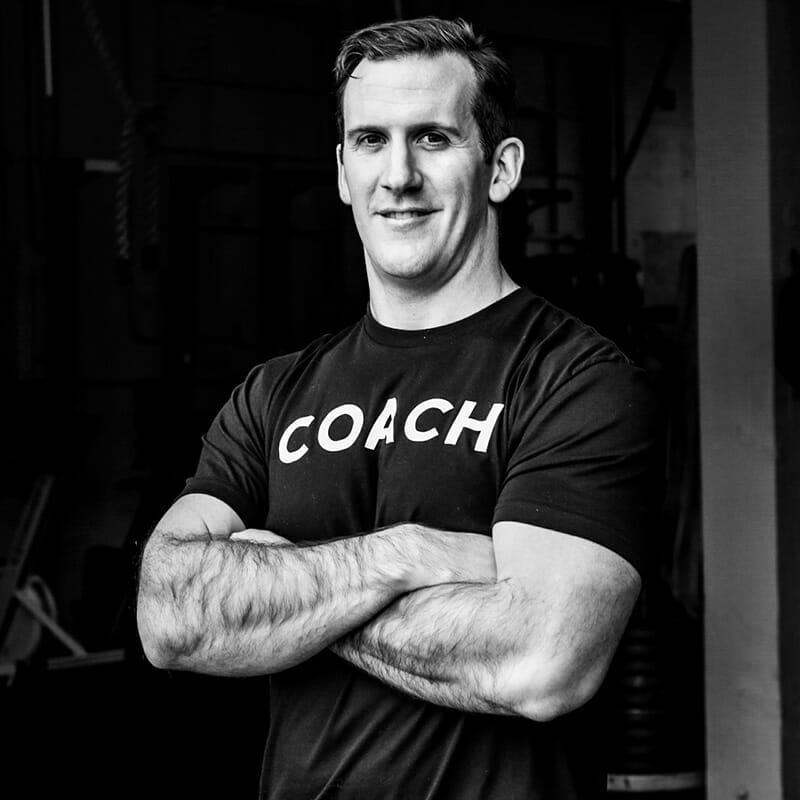 COACH
Josh Moore
Josh Moore is the Managing Partner and Head Trainer at The West Box. In 2009, Josh became a CrossFit Competitor and Coach. As a life-long athlete, he has discovered the ultimate challenge in CrossFit.
As a former Northwest CrossFit Games regional athlete, supporting his clients in reaching their goals is just as rewarding as standing on a podium. A Western Oregon University grad, he enjoys downhill skiing, programming the daily WOD's and spending time outdoors with his wife and 3 kids. Coaching Credentials: CrossFit Level 2 Trainer, Strongfirst Kettlebell Cert., Adaptive Athlete Training Education: Western Oregon University -B.S. Athletic Background: track, baseball, football, skiing, paddle boarding, backpacking and hiking.
Book a Free Intro at CrossFit West Salem today. Chat with a coach to learn more about how we can help you reach your goals.